Love Wins Always
As a 501c3 non profit organization, our founding mission, to honor our loved ones taken in the Aurora theater shooting and to celebrate the resilience of our community, was realized in 2018 when we raised enough money through partnership, donation, and events such as the annual Reflection Garden on Tap Beer and chalk art festival to complete the memorial. Our mission is now focused on providing support across the nation to communities who have experienced similar tragedy. We are continuing our outreach through the paper crane peace project,and have grown into an organization of advice and guidance for other communities, as well as advocating for long term needs of survivors. We would like to thank everyone for the comfort, love and support you have given us on our journey to recovery.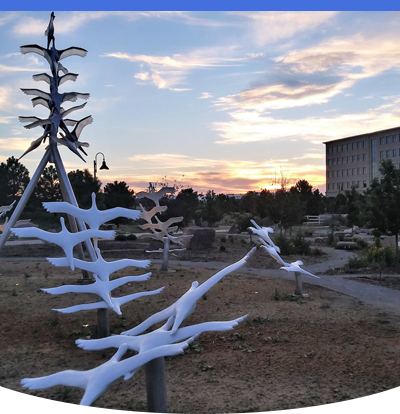 Visit the Memorial
We welcome everyone to visit "Ascentiate" the 7/20 Memorial is dedicated to the 13 killed and the 70 wounded during the Aurora Theater Massacre on July 20, 2012. It is dedicated to all the victims and survivors of the shooting, first responders and their families. It is meant as a place for reflection, relaxation and mediation.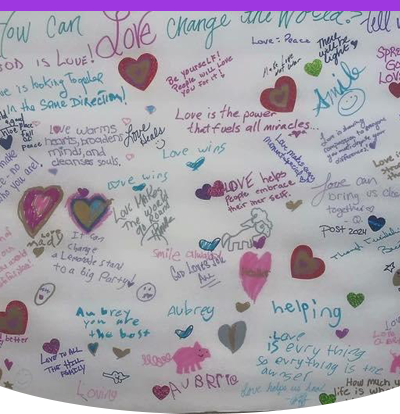 Our mission is to continue to honor the lives lost on July 20, 2012 by being a resource and advocating for other communities who experience mental, physical, spiritual, and emotional struggles after mass tragedy.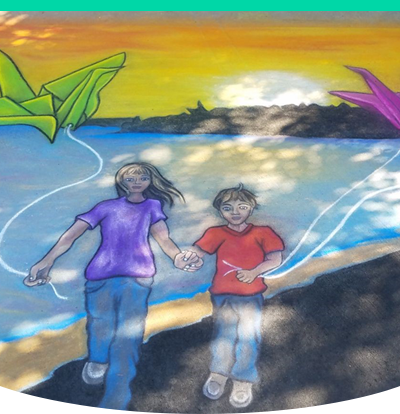 Fold a paper crane with a note of love and support and help us send love and support to other communities that have experienced tragedy.
To plant a garden is to believe in tomorrow —Audrey Hepburn
The 7/20 memorial foundation is composed of family of victims, survivors, and others directly impacted by the tragedy of July 20th, 2012. We are passionate about honoring the survivors and families of the Aurora Theater shooting. Our mission is to continue to be a resource for other communities who experience mental, physical, spiritual, and emotional struggles after mass tragedy. The 7/20 Memorial Foundation envisions a world where all people are thriving and empowered in their healing path and where the need for mental health support in perpetuity is recognized, more readily available, and helps prevent other tragedies. We recognize and advocate for the many layers of mass tragedy resource needs, from triage to recovery to healing, for long-term resiliency. We encourage and support the need for all people to receive love and support prior to inflicting tragedy on others.
The permanent memorial "Ascentiate" now stands in the City of Aurora's water wise garden as a beacon of light. The 83 cranes sculpted with care beautifully honor our 13 angels and 70 injured and their loved ones. The center flight stands tall speaking to the courage of the survivors and strength of the first responders and the surrounding cranes come from all directions as a statement of common unity. Together with the city of Aurora and the love, compassion and generosity from our community and beyond, a Space has been created where the community and those impacted by tragedy can go to reflect and remember their loved ones, gather strength and feel peace and hope.
We could not have survived the journey without the outpouring of love, kindness and generosity that were sent after that tragic night that took the lives of Jonathon Blunk, age 26; Alexander "AJ" Boik, age 18; Jesse Childress, age 29; Gordon Cowden, age 51; Jessica Ghawi, age 24; John Larimer, age 27; Matt McQuinn, age 27; Micayla Medek, age 23; Veronica Moser-Sullivan, age 6 and her unborn sibling; Alex Sullivan, age 27; Alexander Teves, age 24; and Rebecca Wingo, age 32.